In the DeepSeas, heart rates go down, careers take off, and security programs mature.
Our deeply experienced teams respond to some of the most advanced cyber threats in both the public and private sectors. Bringing their experience and backgrounds from serving the U.S. intelligence community, Fortune 500 cyber defense teams, and world-class enterprise security consulting firms, our teams of experts are driven to make world-class cyber defense outcomes accessible to all organizations.
Threat Intelligence Experts
Executive Security Leaders
Security Analysts
Service Delivery Crew
Technical Support Crew
Become an Expert at DeepSeas
Most everyone has their peeps, but at DeepSeas you'll have your Deeps! Are you meant to be a member of the Deeps Crew? Ask yourself these questions.
1. Are you client-obsessed?
2. Do you believe in the power of diversity?
3. Do you stand in solidarity with your teammates?
4. Do you solve hard problems at the speed of cyber?
5. Do you prioritize your health and well-being?
If your answer is "YES! 100%" to these questions, your first step should be to follow DeepSeas on LinkedIn. Engage with our posts and reach out to our Deeps. Get to know us and become part of the DeepSeas community.
21% of the DeepSeas crew are Veterans or Active Military Reservists. Join our talented crew of cyber experts.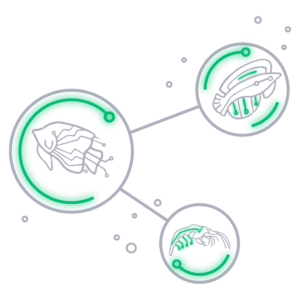 The DeepSeas are calling. Schedule your virtual consult.
You pick the time and day. We'll be ready to answer your questions.