The DeepSeas Cyber Defense Platform
By uniting your entire security program, the DeepSeas Cyber Defense Platform provides business and security leaders with a single virtual command center to manage strategic security planning and ongoing attack surface and vulnerability management, as well as 24x7 defense from cyber threats. The DeepSeas Cyber Defense Platform is built on AI-based proprietary technology that accelerates and optimizes the expertise of security operations teams. Only clients of DeepSeas have access to this platform which increases visibility, maximizes utilization of security tools, and gives immediate uplift to detection and response capabilities while covering all attack surfaces, including Operational Technology (OT).
cyber security experts
across at least
cyber disciplines to
replicate the DeepSeas
Platform.
CIOs and CISOs want accountability and visibility into security operations.
Get open and extensible SOAR capability combined with enhanced Log Analytics and Anomaly Detection with the DeepSeas Cyber Defense Platform. The technical ability to see and share 100% of your data, 100% of the time is unique and proprietary to DeepSeas. We're fearless in our transparency, and the DeepSeas Platform empowers us to be so. As a client, you will have complete transparency into our operational performance. If we're not doing well, you'll know it. We will do well for you though, exceptionally well.
"I am an IT security professional and have deployed some security tools, but we struggle to get full value from them. They create a lot of alerts. I don't have time to look at all of them."
Your security tools are underutilized if your current MDR service is a closed ecosystem.
You can optimize the potential and value of your underutilized security technology by leveraging the DeepSeas Cyber Defense Platform which configures, optimizes, and integrates existing tools, allowing end-to-end orchestration across your entire security technology stack. Most Managed Detection & Response providers limit their customers by only supporting their own technology or restrictive partner technology. If your tools are siloed, this can be an issue because threat actors are continuously innovating and now leveraging AI to find gaps in your systems and detection.
"I'm newly responsible for security at my organization. Security technology decisions were made before I arrived, and I have to live with them for now."
Detection is only the beginning, and an inbox full of alerts and logs is overwhelming your team.
To neutralize threats and stop breaches from happening in your environments, DeepSeas cyber defense experts use our proprietary platform with fully automated response playbooks to neutralize threats and stop breaches from happening. With traditional Managed Detection & Response services, you may see detection, but it will be in a black box. Only with DeepSeas will you also get a solid understanding of the attribution, context, and the reasons behind notifications, as well as in-depth response and remediation.
"The alerts we received from DeepSeas were much better than those from the previous provider in terms of both quality and context. The instructions and actions provided in the DeepSeas Platform were easy to understand and insightful."
The DeepSeas Platform logically resides above our customers' "silos of security tools, technology, and people," fuses our deep cyber expertise, and integrates all components into a single cyber defense framework, helping our customers optimize their cyber investment.
"As the person in my organization responsible for cyber risks, I have trouble understanding how secure we are at any given moment. I need to be able to describe the value of our security investments."
Threat intelligence is shallow if it's not giving immediate uplift to your detection.
Move away from restricted, irrelevant, and shallow threat intelligence by getting open cyber threat intelligence from DeepSeas that is deployed directly into your security tools. Only through the DeepSeas Cyber Defense Platform will cyber threat intel give your detection capabilities an immediate and valuable uplift.
Did you know?
The DeepSeas Cyber Defense Platform supports a diverse range of clients, from small organizations with 100 employees to enterprises with 200,000+ employees.
Your current MDR provider's platform is as
Your Managed Detection & Response solution from DeepSeas is powered by our flexible Cyber Defense Platform that supports your hybrid cloud and on-premises environments. While other MDR providers will expect your needs to fall in line with their business model and restrictive platform, solutions from DeepSeas allow for ultimate flexibility to meet your needs. The DeepSeas Cyber Defense Platform is easy to deploy while being highly configurable.
Many in-house security teams
lack threat hunting capabilities.
You're not alone if threat hunting isn't currently part of your cyber security program. With the DeepSeas Cyber Defense Platform, you will get a scaleable and powerful managed hunt solution that includes anomaly detection, allowing you to discover unknown and never-seen-before threats in the noise of your environments.
"We have limited ability to make connections across different attack surfaces, including our endpoints, networks, cloud, IT, OT."
Your Operational Technology is an uncovered attack surface.
You won't find another cyber defense provider offering a platform that covers all your attack surfaces, who is trusted by fortune 500 enterprises, and who remains affordable for mid-market organizations. Covering OT, IT, cloud, and mobile all through the DeepSeas Cyber Defense Platform will give your organization maximun protection and give you peace of mind.
You get security experts, market-leading tradecraft, and the market's most flexible cyber defense platform with patented technology.
Your MDR provider shouldn't be an island that you swim to for advice.
With traditional Managed Detection & Response services, you will be forced to work with the provider's independent "PODs" of resources. Through the DeepSeas Cyber Defense Platform, you will have easy access to and garner the collective wisdom of our entire company.
Did you know?
Unique threat detection capabilities within the DeepSeas Cyber Defense Platform make your investments more effective.
1.) The detection engine for our network sensors includes the DeepSeas patented malware detection and identification framework.
2.) Lightning fast search and proprietary security anomaly detection is made possible by the DeepSeas patented Approximate Query (AQ) technology.
You have Questions. The DeepSeas Platform has Answers.
Your view into the DeepSeas Cyber Defense Platform is through the unified portal, which will serve as your single virtual security operations command center. You'll quickly get the answers you need, at the level of detail that you seek. The applications you use in the DeepSeas Platform are outcomes-focused.
The DeepSeas Cyber Defense Platform Applications
Service Center App
Metrics & Reporting App
Log Analytics App
Commercial Security Apps
COMING SOON

to the DeepSeas Cyber Defense Platform
We are in process of launching a new app for clients of DeepSeas which will provide updated, stand-alone documentation and knowledge, along with technical guidance and education related tools, processes, and technology. We're always innovating to meet the needs of our clients. Stay tuned!
"Storing data in our SIEM is too costly."
The Primary Objectives of
"The DeepSeas Platform is making my team more effective. It allows commodity work to be taken care of so that my staff can focus on the most important, critical tasks. I grade the success of DeepSeas against my team's time being used efficiently."
Integrate all components into a single cyber defense framework to optimize your investment.
Your in-house experts

Tools & technology

DeepSeas cyber experts
There's too much work for even the most well-staffed organization. The heart of the DeepSeas Platform are security analysts reaching their maximum productivity.
SOC Analysts Love the DeepSeas Cyber Defense Platform
Informed by security telemetry
Applied AI and machine learning
Automated enrichment and response
Total context
Designed to be analyst-focused, enabling them to make good decisions and respond quickly and appropriately on behalf of clients (24/7)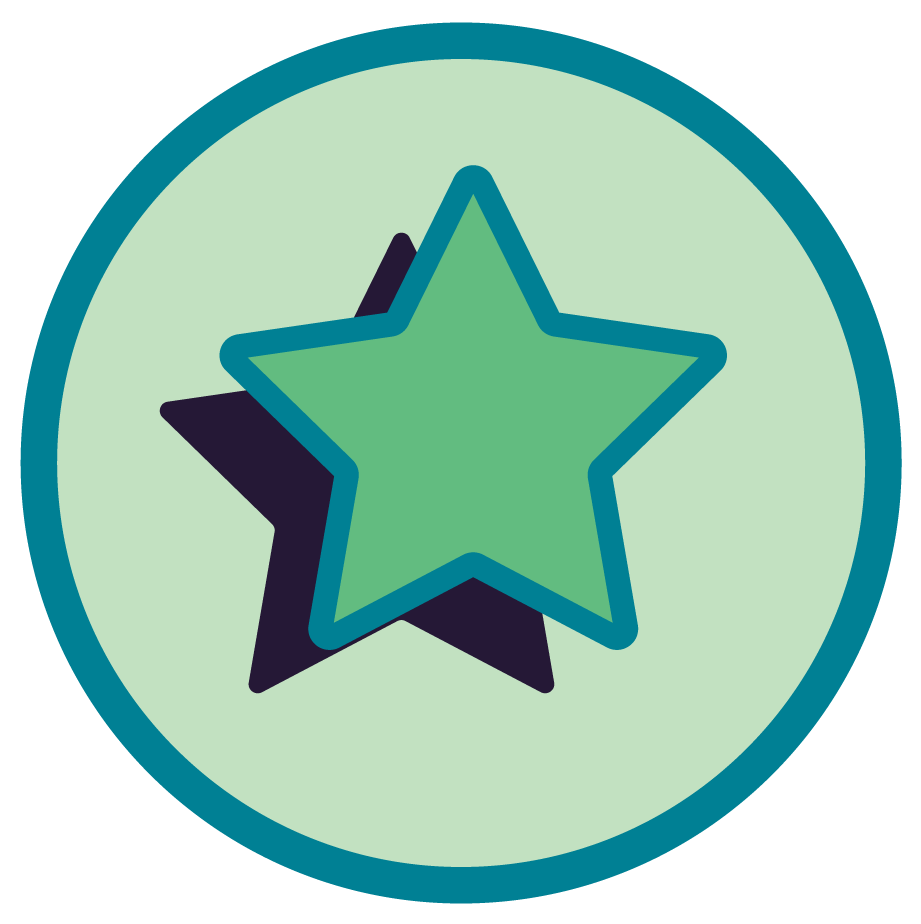 Benefits of the DeepSeas Platform
The DeepSeas Cyber Defense Platform is SOC2 certified and provides complete coverage for known and unknown attacks.
Modular Design

Supports and augments diverse cyber security programs, providing uplift where needed
Allows for rapid onboarding, creating zero time-to-value

Deeper security

In-depth threat hunting, not just IOC searches
Deep investigation into cyber events
Lightning-fast search and storage of data
Use case-driven anomoly detection for Identity, Network, and Endpoint
Embedded AI to elevate unknown threats and enhance analyst capabilities
Highly performant data lake, allowing rapid storage and search and analytics across broad log data sets
Rapid acceleration of in-house intelligence to provide comprehensive threat detection and response through automation
The DeepSeas Platform Delivers Value
21% of the DeepSeas crew are Veterans or Active Military Reservists. Join our talented crew of cyber experts.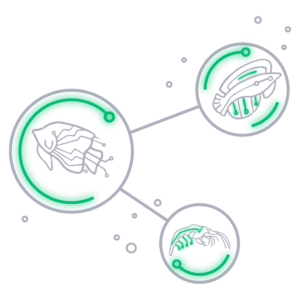 The DeepSeas are calling. Schedule your virtual consult.
You pick the time and day. We'll be ready to answer your questions.