Meet DeepSeas RED - Offensive Security Services
RedTeam Security is now DeepSeas RED.
DeepSeas RED is a full suite of penetration testing and cyber security validation services integrated into the DeepSeas cyber defense platform. The DeepSeas offensive security team provides advanced penetration testing services and ethical hacking aimed at identifying security risks, informing critical business decisions, and reducing attack surfaces digitally, physically, and socially.
We tangle with cyber attackers every day. Who better to simulate them?
DeepSeas RED is an offensive security team that provides advanced penetration testing services and ethical hacking aimed at identifying security risks, informing critical business decisions, and reducing attack surfaces digitally, physically, and socially.
Security and IT professionals choose DeepSeas RED because they want the option to continuously check their controls, improving their cyber defenses and ensuring compliance. DeepSeas RED makes it more difficult for threat actors to achieve their objectives by continuously emulating real world cyber threats, validating clients' threat resistance levels, and responding to technical security risks.
We'll find vulnerabilities and, more importantly, help you fix them. We pour all of our time and resources into advancing our offensive security services for the protection and benefit of our clients. Our commitment will become evident during the remediation phase of your engagement with DeepSeas RED, as we work together to improve your overall security posture.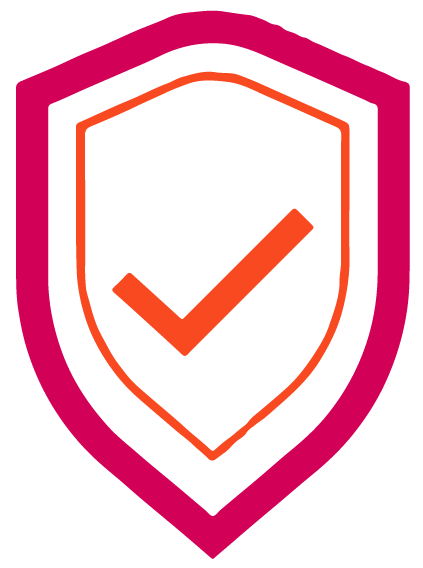 Dedicated client portal
Interact with your red team security experts on our user-friendly portal. See firsthand how our team can close in on your company data.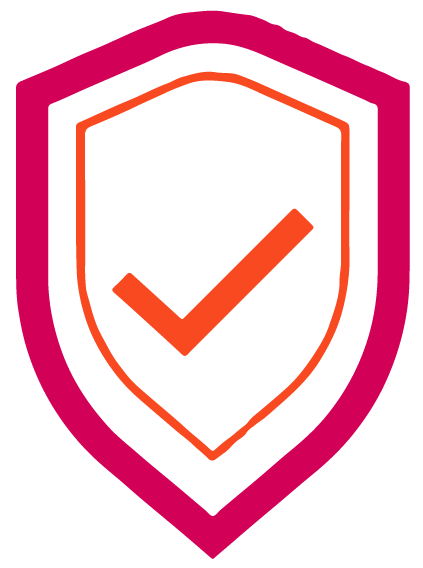 On-demand tools
Our expert penetration testers at DeepSeas leverage a combination of commercial tools and internally developed tools, which together represent the same toolset that hackers use. Efficiency is key to real-world attackers, and our tests utilize these same efficiencies by streamlining our attack chain workflow. This allows us to provide you with comprehensive results during every engagement.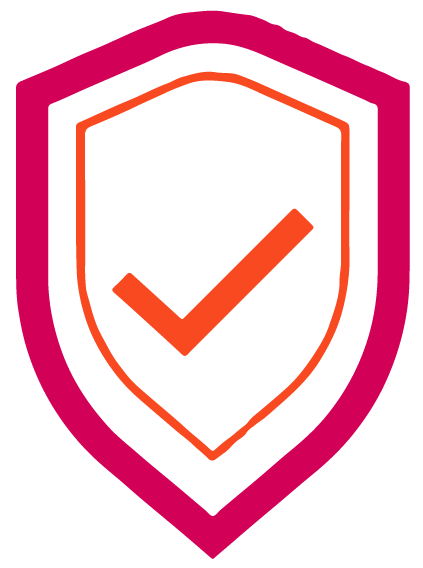 Research-focused approach
Our learning does not stop with our industry-leading certification. We are dedicated to continual learning and research. Our DeepSeas RED team security crew members work daily with DeepSeas threat intelligence experts to stay on top of the latest exploit techniques, ensuring you remain protected against evolving threats.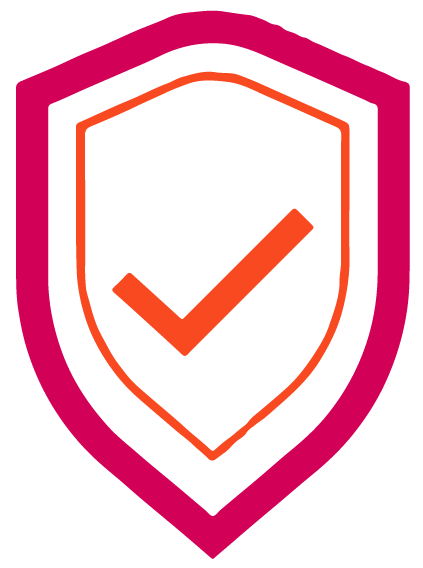 Free remediation testing
We give our clients free remediation re-testing for web applications and network penetration testing. Our ultimate objective is to help our clients remediate vulnerabilities, not just find them. As a result, retesting of remediated findings is provided at no additional cost within six months of project completion.
Don't Take Our Word For It
DeepSeas RED is described by clients as a trusted partner.
"In cyber security we were not looking for a vendor...we were looking for a trusted partner that could push us, challenge us, and ensure we got better at protecting our systems every day. We found that partner with RedTeam (Deep Seas RED), and they have helped us be far smarter and better than we ever were before."
DeepSeas RED Penetration Testing, Red Teaming, and Control Validation Services
Focusing on penetration testing, social engineering, physical security and RED team engagements, our team of highly skilled crew members brings a wealth of experience, wisdom, and stability to every service offered by DeepSeas RED. Crew members will seek out problems or vulnerabilities through ethical hacking and recommend solutions to you.
Delivered as part of a holistic cyber defense program, offensive security from DeepSeas RED gives you visibility, challenges assumptions, and ensures you are ready to handle modern threats that evolve daily. You will also have access to the full power of the DeepSeas organization to guide you in deploying prepare, prevent, and protect solutions.
Explore DeepSeas RED solutions
Continuous security validation helps cyber defense teams learn while defending against advanced adversaries. DeepSeas RED is designed to serve as a counterpoint to the DeepSeas threat detection capabilities.

National news and media outlets consult with our red team security experts who serve as high-touch ethical hackers specifically trained and operating in offensive security.
Use DeepSeas RED to Achieve Compliance with Global InfoSec Protocols
The red team security experts at DeepSeas will help you meet or exceed your industry's standards in a way that is logically and fiscally efficient.
FDIC

Financial institutions are a prime target for identity thieves. Federal Deposit Insurance Corporation (FDIC) security standards seek to enforce greater protections and drive financial institutions to take preventative measures to safeguard customer and consumer information.

The DeepSeas RED FDIC penetration testing solution takes a proactive approach to risk assessment for banks. Our testers approach a financial institution's information security program from the perspectives of both developer and hacker. Using whatever tools a bad actor might take advantage of to exploit a vulnerability or breach the institution's security, our crew thoroughly tests to identify potential opportunities for intrusion or system misuse.

Our efforts don't stop at compiling a list of risks. The highly skilled experts at DeepSeas RED share insights into prevention, detection, and response measures. With ongoing access to our online remediation knowledge database and our dedicated specialists, clients can confidently achieve and maintain FDIC compliance.
FTC

The Federal Trade Commission (FTC) "Standards for Safeguarding Customer Information" (commonly referred to as Safeguards Rule) is a set of requirements issued under Section 501(a) of the Gramm-leach-Bliley Act (GLBA) which requires financial institutions, including auto dealerships, to implement and maintain a comprehensive and documented information security program.

The purpose of the FTC Safeguards Rule is to protect consumer information from misuse or data breach, ultimately protecting customer from identity theft or privacy violations.

Our crew of testers are certified professionals, ready to help you uncover exploitable security vulnerabilities and meet FTC Safeguards Rule requirements. At the end of your project, we will deliver a comprehensive report of our findings, including remediation recommendations. We even offer remediation re-testing for free for up to six findings, within six months of project completion.
GDPR

The General Data Protection Regulation (GDPR) is a regulation that requires businesses to protect the personal data and privacy of citizens in the European Union (EU). The GDPR, currently the world's strictest law on data privacy and security, applies to all transactions involving data collection in the EU and imposes stiff penalties for noncompliance. It sets new standards for consumer rights and challenges organizations to maintain compliance, especially for security teams that need to enforce these new rules.

The crew at DeepSeas RED is well-versed in the arena of GDPR compliance, particularly in complying with Articles 25 and 32, which require organizations to provide "reasonable" protection of data and privacy to EU citizens. Our services can identify and document possible threats to data security and the privacy of EU citizens. We can also assess the probability of data breaches and their impact on your organization and develop proper security measures to mitigate these risks.
HIPAA

Healthcare organizations are tasked not only with improving quality of life but also securing a great quantity of protected information. Hackers are drawn to the wealth of personally identifiable information in healthcare records. Social Security numbers, insurance information, relationship data, and payment processing details are just the start. As a result, healthcare entities must ensure their networks and systems are locked down to facilitate compliance with the Health Insurance Portability and Accountability Act (HIPAA) and safeguard electronic protected health information (ePHI). This means maintaining a secure network, protecting cardholder data, managing vulnerabilities, implementing strong access control measures, and regularly monitoring and testing networks.

This means maintaining a secure network, protecting cardholder data, managing vulnerabilities, implementing strong access control measures, and regularly monitoring and testing networks.

The crew at DeepSeas RED includes experts who can view the healthcare security posture through the eyes of both developers and hackers. This dual awareness drives the discovery of areas where your security controls can improve. Our crew then produce findings in written reports and provide your team with the guidance necessary to effectively remediate any issues we uncover.

DeepSeas RED HIPAA penetration testing identifies and documents potential threats and vulnerabilities and also outlines the likelihood of threat occurrence, examines the potential impact, and determines the reasonable and appropriate security measures to take.
NERC CIP

The North American Electric Reliability Corporation (NERC) is an international regulatory authority tasked with maintaining the safety and reliability of our nation's bulk power systems. To accomplish that mission, NERC has issued a series of Critical Infrastructure Protection (CIP) security standards that serve as the minimum security requirements for power generation, transmission, and distribution enterprises.

The DeepSeas RED crew are highly experienced in the field of critical infrastructure penetration testing and helping clients meet the NERC-CIP standards. We can help you identify and analyze vulnerabilities in your networks, applications, industrial systems, and facilities and put you on the right path to correct them.

Strengthening critical infrastructure security and resilience depends on public and private critical infrastructure owners and operators making risk-informed decisions when allocating limited resources. With DeepSeas RED critical infrastructure penetration testing, risk evaluation, and risk management planning help, critical infrastructure owners, operators, and partners can more effectively meet the CIP Standards to maintain the integrity of the bulk power system.
PCI DSS

The Payment Card Industry (PCI) can be a lucrative one - for both legitimate and illegitimate users. The PCI Data Security Standard (PCI DSS) seeks to address the illegitimate users and stop them in their tracks. However, the PCI DSS does more than protect your organization from cyber threats. These requirements also secure the entire payment card ecosystem. One breach can cause a business to lose credibility (not to mention revenue), but the fallout can also stretch industry-wide, with trust faltering for other merchants and financial institutions as well.

Maintaining payment security standards can be challenging, particularly as merchant or financial institutions aim to find the right balance between security and operational needs. Cyber criminals are highly motivated, and the threat landscape is ever evolving. It's up to merchants, financial institutions, and vendors to keep abreast of the PCI DSS requirements to patch, fix, and deploy new software, firewalls, and other mechanisms to secure infrastructure in the face of fresh security vulnerabilities.

DeepSeas RED PCI penetration testing can help you meet the PCI DSS penetration testing requirements by identifying exploitable vulnerabilities before cyber criminals are able to discover and exploit them. PCI testing with DeepSeas RED can also reveal real-world opportunities hackers might use to compromise POS devices, payment software, firewalls and more.

The DeepSeas RED crew of PCI penetration testers also have experience developing software - not just trying to break it. As a result of our PCI compliance testing, you'll be able to view your payment security posture through the eyes of both a hacker and an experienced developer to discover where you can improve. Our crew will produce findings in written reports and provide your team with the guidance necessary to effectively remediate any issues we uncover.
Don't Take Our Word For It
Clients of DeepSeas RED plan to use us again.
"Communication was excellent throughout the sales process and as the testing got started. We are very satisfied with the speed and quality of penetration testing. We had an absurdly short timeline to get it accomplished and a very important partner that needed it done, and you guys came through for us perfectly."
21% of the DeepSeas crew are Veterans or Active Military Reservists. Join our talented crew of cyber experts.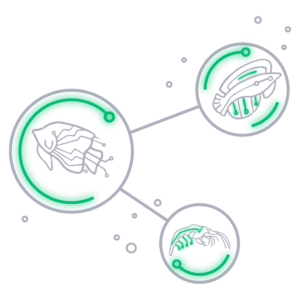 The DeepSeas are calling. Schedule your virtual consult.
You pick the time and day. We'll be ready to answer your questions.